Page 3 of 3 •
1, 2, 3
My musical journey this weekend will be Pulse by Pink Floyd. For me, the high point of this two DVD set is disk two, which is the complete Dark Side of the Moon performed live. And since the wife's still out of town, expect the volume to be set at front row live levels.
_________________
GHEMRATS
"WRONG! You had Special K with bananas!"

ghemrats




Posts

: 858


Join date

: 2013-04-19


Age

: 67


Location

: Bob Ufer's Meeechigan!



Its with a tinge of sadness I write this next selection of what I am listening to. Rush's Moving Pictures from 1981 such an amazing album. Hard to believe it was their 8th studio album. January 7th Neill Peart the drummer and lyricist for the band died of a brain tumour. I broke out the Rush albums and a flood of memories came back to me. I left Ireland as a kid and we moved to Canada, nothing was more Canadian than Rush. Such a brilliant and sometimes critically overlooked band whose fans were rabid in their love of the music. You basically couldn't live in Canada if you did not love Rush. The skill of these musicians was a sight to behold. In university I attended The Presto Tour. Without a shadow of a doubt the loudest concert I had ever attended. They were monsters onstage. Ripping the air apart with music so loud you felt as if your head would explode. My friend who had been to Rush before had basically heavy machine sound deadening headphones on. I should have taken that as a sign. I thought he was nuts until the music began. That night lying in bed I could still hear the band, my ears were ringing. I am sure that took the top end of my hearing away that concert I am lucky I am not deaf. After that I remembered to take ear plugs to Rush concerts. Neill Peart the drummer was the main lyricist and his words are complex, closed, then open. A searcher a story played out in music you can basically chart the words social economic turmoil in Rush songs. Prescient to the control of people through media, loss of freedom. Corporate greed. Listen to Big money, Tom Sawyer, or subdivisions you will understand.
Moving pictures is the beginning of Neill painting the dystopian future a future sadly we are now living. Tom Sawyer "No, his mind is not for rent to any God or Government. Always hopeful but discontent" tell me who has not felt this way. I basically live my life hopeful but discontent and No, my mind is not for rent. I rail against the stupidity of modern reality based TV spoon fed morons.
Red Barchetta a story of a post internal combustion engine society where a young man goes to his uncles farm to race his Ferrari down the roads to be chased by air cars. Laughing because he feels alive and free. The amount of rules we comply with now its a wonder to me. Is anyone actually free anymore.
YYZ one of the best live instrumentals you will ever see and sadly you will never see it again. I lament the loss of Neill the fading of our youth. Neill wrote we are immortal only for a short time. Is this not the truth.
This is a brilliant album I suggest you all pick up if you don't already have it. For a more darkly chaotic album listen to Grace Under Pressure written during the height of the Reagan era. Cold war lyrics abound but these lyrics written in 1983 are so perceptive from the song with such an appropriate name "Distant Early Warning"
"Left and rights of passage
Black and whites of youth
Who can face the knowledge
That the truth is not the truth?
Obsolete
Absolute"
Do we not live in a post truth world now? where people just make shit up and Facebook injects it into news streams until you cannot tell truth from fiction. In the time of writing those lyrics, you could lie but not share it around the world at the speed of light. How slimy fucks now find other same minded people on the internet and the minority acts like the majority just because they shout louder and post more hate and lies. Folks Facebook and the like is the enemy as they do not police the lies and hate. Because unrest and bullshit is profitable.
So getting down off my soap box good music should illuminate and make you think. Make you want to be free, make you want to think for yourself and avoid group speak. Yeah what a fantastic album and band. I have spent the last few days playing a marathon of Rush. My eyes are wide open.
Let the words of Tom Sawyer roll through you. We salute you Neill Peart where ever you are.......
Tom Sawyer - Lyrics Neill Peart Music - Rush
A modern-day warrior
Mean mean stride
Today's Tom Sawyer
Mean mean pride
Though his mind is not for rent
Don't put him down as arrogant
His reserve, a quiet defense
Riding out the day's events –
The river
What you say about his company
Is what you say about society
-Catch the mist – Catch the myth
-Catch the mystery – Catch the drift
The world is the world is
Love and life are deep
Maybe as his skies are wide
Today's Tom Sawyer
He gets high on you
And the space he invades
He gets by on you
No, his mind is not for rent
To any god or government.
Always hopeful, yet discontent
He knows changes aren't permanent –
But change is
What you say about his company
Is what you say about society
-Catch the witness – Catch the wit
-Catch the spirit – Catch the spit
The world is the world is
Love and life are deep
Maybe as his eyes are wide
Exit the warrior
Today's Tom Sawyer
He gets high on you
And the energy you trade
He gets right on to
The friction of the day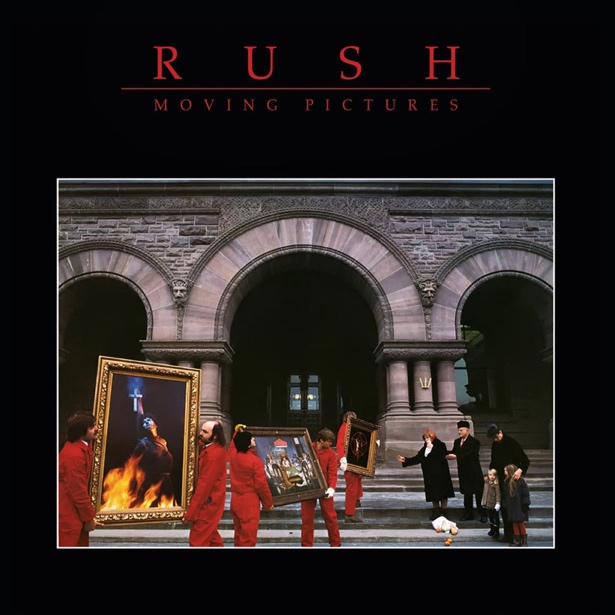 Seamus

Admin




Posts

: 487


Join date

: 2013-05-06


Location

: Big Trouble in Little China



MN100
Moon Records is a Canadian record publishing company established in 1973 after Rush and their SRO management company run by Ray Danniels were unable to find a record label interested in signing them. Moon Records served as an outlet for the band's first single, "Not Fade Away", and self-titled debut album Rush. Moon was distributed by London Records of Canada.[1]
I was working with London Records Canada when this album first came out. However, Neill Peart was not on the first album. It was a great band but unfortunately, the initial album didn't sell that well. However, it created enough interest from Mercury records in Chicago and from there it was nowhere to go but up.
Good bunch of guys. Ironically Geddy Lee was in town signing autographs of his new book at the local Costco stores a few months ago.
Best regards
Art

artatoldotr




Posts

: 1583


Join date

: 2013-04-17


Location

: Winnipeg, MB



Thats for the Info Art. I know you were in the music biz so any other shares on bands would be very much appreciated.

Seamus

Admin




Posts

: 487


Join date

: 2013-05-06


Location

: Big Trouble in Little China



Today I get back into posting about the vinyl I am listening too. Today I have Lenny Kravitz 5 spinning on the deck. So much going on here from slow funk beat songs to full blown drum driven rock. For a slow jam "If you can't say no" is sublime. The choppy guitar the slow snare drum in the background. The jangle of the rhythm guitar is so hypnotic. Supersoulfighter very anthem with a dose of funk and great drums and guitar. Lenny has a 70's super group vibe going on with his music. You cannot really feel down listening to his album. On 180g vinyl it has a fat meaty bottom end you don't get on streams or CD. Vinyl is very full sonic range. Its analog so get a more direct from tape feel to it. Even when its a full digital recording they are capturing the full spectrum before the compression needed for streams and CD are applied. A properly setup turntable and clean records (This is a must. I do wet clean for zero dust playing).
Fabulous album its a rainy Sunday here I am in my home office with Blue the doggo asleep in his bed under my desk while I put in a few hours on a project I am doing.
Fly Away has rolled up next which is a really nicely paced rocker.
Slap this on your turntable and let her play. I have said this before vinyl is more interactive and thoughtful. You have to select a album clean the record put it on, once its on you listen all the way through you are not going to sit and move the stylus to the next song thats just nonsense. So you listen to everything and discover songs you missed as you skipped past on streams or had music set to shuffle.
I find vinyl very conducive to high quality focused work in my office. Use the music as a soundtrack. I select for the mood I am in and I like the break 23 mins in to flip the album. You can time your work bursts to this. Mind games for high performance focus.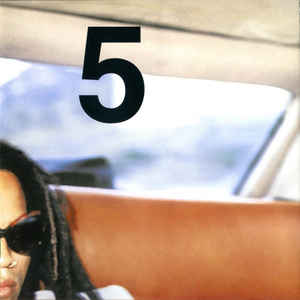 Seamus

Admin




Posts

: 487


Join date

: 2013-05-06


Location

: Big Trouble in Little China



Page 3 of 3 •
1, 2, 3
---
Permissions in this forum:
You
cannot
reply to topics in this forum